Co-chair                                   Co-chair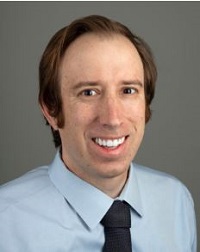 John Torous, MD                         Natalie Feldman, MD        

---
---
Health Information Technology Committee
Mission Statement:
To promote understanding and interest in health information technologies for psychiatric care.

To educate members about options, opportunities, and risks involved with health information technology use.

To advocate for the safe, ethical, and effective applications of health information technologies in psychiatric care

Initial Goals:
Advise on the MPS Internal Website
Create Educational Columns for the MPS Newsletter / Website
Survey MPS Members about HIT
Create a "Basic Guide to HIT" for MPS Members

Longer Term Goals to Discuss
Coordinate or Host CME Seminars on HIT
Create a HIT Workshop for MPS Members
Organize a Seminar symposium on HIT
Liaison with HIT Industry Partners
Co-Chairs: John Torous, MD and Gregory Harris, MD
---
2017 Health Information Technology Committee Report 
(Gregory Harris, MD, Resident Co-Leader John Torous, MD)
The Health IT committee has been working on several initiatives in the past year. We are working to organize a CME conference on mental health technology that will help MPS members be more informed about how to use technology in clinical care. The agenda for the conference is based off a survey of MPS members need that we conducted last winter.
We have also been supporting the American Psychiatric Association mental health app evaluation framework (https://www.psychiatry.org/psychiatrists/practice/mental-health-apps/app-evaluation-model). Finally, our group has contributed newsletter updates to educate members about mental health technology.